Daily timeframe
EURUSD reversed from the strong area of resistance last week even before reaching the 1.14 level and it even went off to break the small 1-month channel last Friday. Looking for opportunities to sell the pair is absolutely a valid strategy at the moment because we have clear bearish signals across multiple timeframes.
The main question now is will we get a follow-through price action to the downside. You should be aware that this will be fundamentally decided, specifically a crucial Non-Farm Payroll report is scheduled for this Friday and traders should be well aware of it.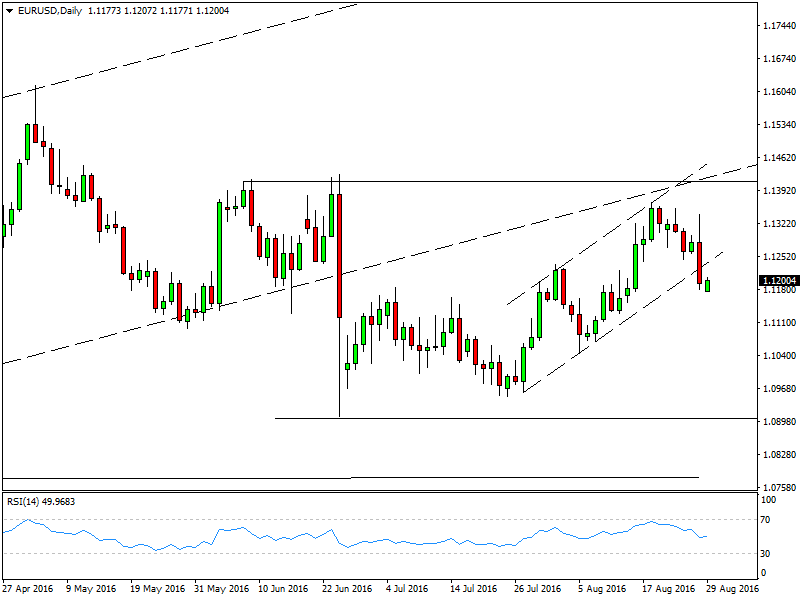 EURUSD Daily chart – Bearish signs finally emerging!
4h timeframe
The pair is now inside of a Fibonacci convergence support zone between 1.1165 and 1.1202 (shown on the chart in blue and purple are the Fib levels and the starting points of the swings from which we measured the retracements). So, it may be best to wait for a small retracement instead of rushing to enter short. Additionally, the weekly pivot point is above the current price so there are good chances that a retracement will indeed happen.
A very good area to sell will be the area from the weekly pivot point (1.1140) to the monthly resistance 1 (1.1162). Somewhere inside or close to this area will be the support trendline of the broken channel shown on this 4h chart.
The monthly pivot point at 1.11 to the downside is support.
If EURUSD for some reason moves higher than the area we defined above then this bearish trade will be voided.

EURUSD 4h chart – Attractive short opportunities ahead!
Weekly timeframe review
Lastly, let's briefly review the larger technical picture. With the last week's close a bearish dark cloud cover formation was completed, right at the retest of the long term, 7-8 months old channel we have so extensively discussed in many of our previous weekly analyses.
This dark cloud cover pattern and the over weekly technical picture signals a move to at least 1.09 unless price moves and closes above the high of the formation.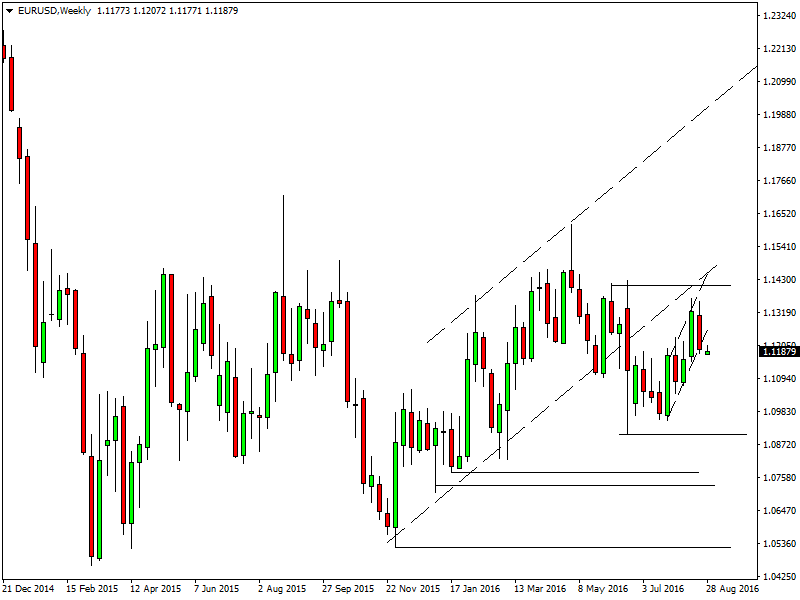 EURUSD weekly chart – Bearish signal at resistance!
Our Recommended Binary Options Brokers to trade EURUSD:
Best Regulated Broker

IQ Option is the world's leading EU regulated broker based with a revolutionary platform for all traders. Read IQ Option Review
Best Trading App for Binary Options
Minimum Deposit of only $10
Minimum Trade of $1
Trusted Broker
$1,000 Virtual Funds ( Demo Account )
Quick Withdrawals
Outstanding Platform
Weekly Tournaments
Gain up to 92%*
Visit Site
Best US Broker

Finpari is a trusted international broker accepting clients from USA. Read Finpari Review
They accept US clients
1-Hour Withdrawal
Paypal & AMEX Accepted
$1 Minimum Trade
Huge Bonuses
Highest Returns
Weekend Trading
Free Education
Visit Site
Latest posts by James Martin
(see all)
Tagged with: EUR/USD