Stakes have never been so high for the FOREX market in a US Presidential election as they are this time. Of course, the main reason is the possibility of a Trump win and a win of his radical policies.
Many have compared this US election to the Brexit referendum in the UK earlier this year. And they would be right to do so, as the proposed policies by Trump are very much identical to the policies of the pro Brexit camp in the UK.
We are only one day away from the elections and currency traders will likely stand on the sidelines now until they get clear signs on who might be the winner.
Let's examine how the FOREX market could react in the case of a Clinton or a Trump win.
1.Clinton wins – Stronger US dollar across the board
In this case, we can expect a nice relief rally in the US Dollar against all of the other currencies. This is the desired scenario by investors because it's the less risky of the two. The S&P will probably also surge in case of a Clinton victory.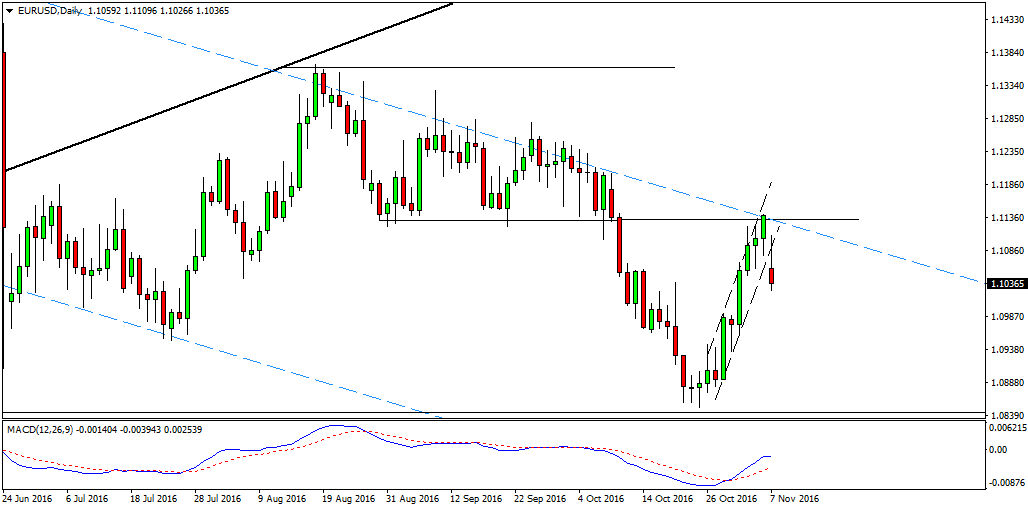 EURUSD probable outcome – either break higher (Trump win) or fall towards the lows at 1.0850
2.Trump wins – Chaos in the binary options 
In the other more chaotic scenario, we are likely to see strong risk aversion moves in financial markets including binary options , Forex and a strong rally in gold.
With that in mind, the US Dollar is likely to lose value in the largest part against the Japanese Yen, the Euro and the Swiss Franc.
Now here is the tricky part, since the US Dollar is also considered a safe haven currency it will be very difficult to predict how it will react versus the high yielding currencies like the Australian and New Zealand Dollars. Normally, in times of uncertainty AUDUSD and NZDUSD will fall, but in the case of a Trump win, since traders will be selling the US Dollar also we could see some rollercoaster rides in AUDUSD and NZDUSD.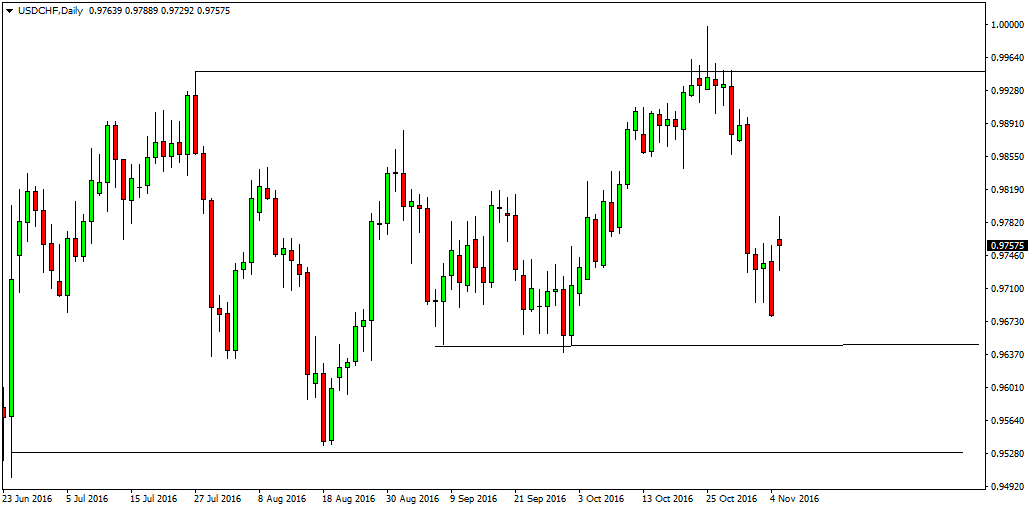 USDCHF probable outcome – Either to parity (Clinton win) or towards 0.95 (Trump win)
USDJPY probable outcome – Either towards 100 (Trump Win) or towards 107 – 108 (Clinton Win)
Our Recommended Binary Options Brokers to trade US Dollar:
Featured Broker Site: BinaryMate
Trade Binary Options & CFD
24/7 Live Video Chat
Quick Withdrawals
Up to 100% Deposit Bonus
Demo Account
Weekend Trading
Visit Site
Best US Broker
They accept US clients
1-Hour Withdrawal
Paypal & AMEX Accepted
$1 Minimum Trade
Huge Bonuses
Highest Returns
Weekend Trading
Free Education
Visit Site
Latest posts by James Martin
(see all)