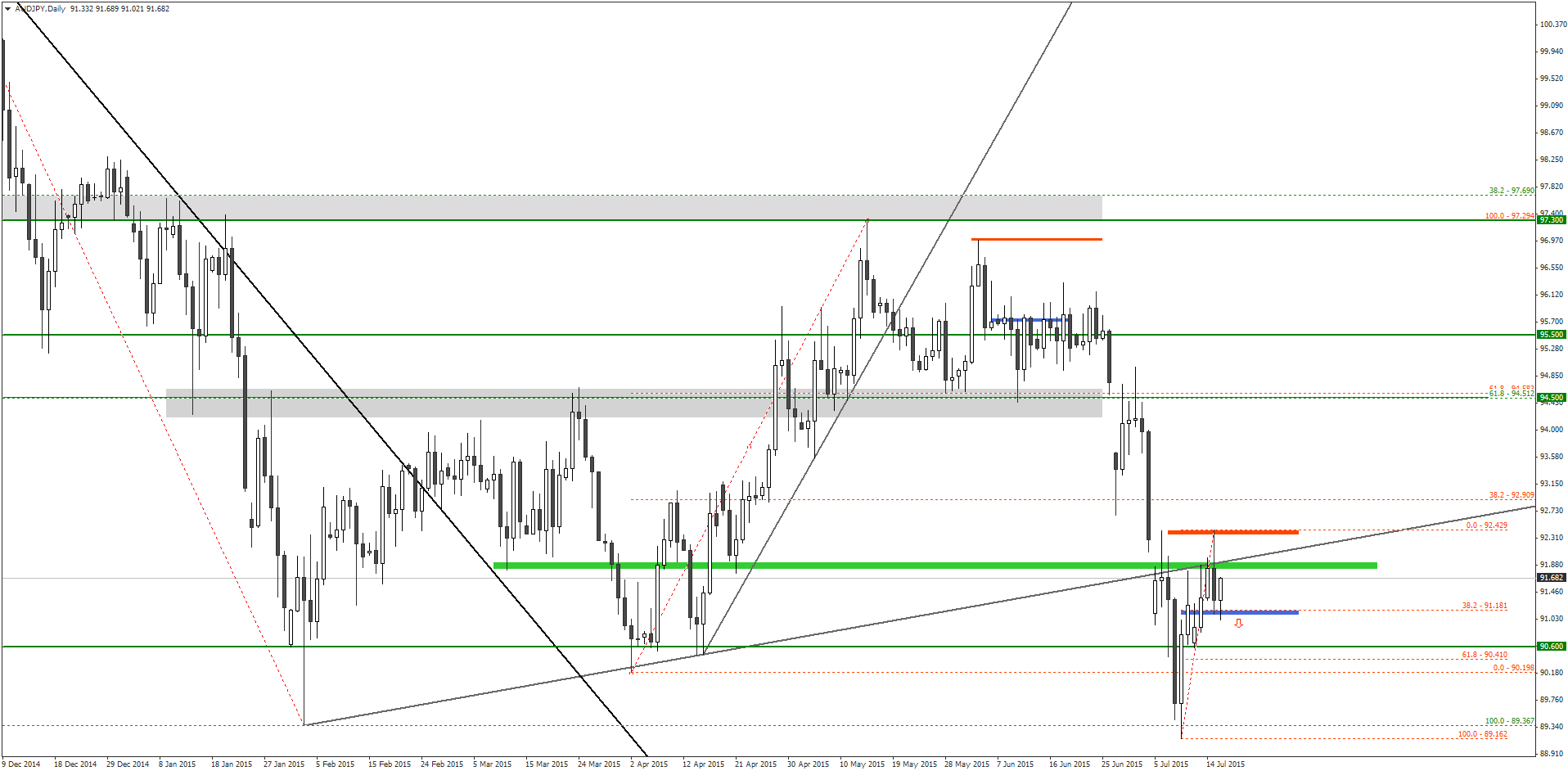 The AUD/JPY has sharply declined since the pair broke below the important support level around 94.00. On June 28, the AUD/JPY price opened with a huge weekend gap, but soon retraced back towards the 94.00 level. On July 1, the AUD/JPY price formed a bearish pin bar and price soon resumed the downtrend.
Within a week, by July 9, the AUD/JPY declined over 500 pips and reached at 89.16 and the price started to retrace. Yesterday, the AUD/JPY reached the 50% Fibonacci retracement level and formed another bearish pin bar.
Earlier today, the AUD/JPY price penetrated below the low of this pin bar that signaled additional bearishness in the next few days.
Yesterday, the Bank of Japan released its monetary policy statement that outlines further Quantitative and Qualitative Monetary Easing (QQE). "The Bank of Japan will conduct money market operations so that the monetary base will increase at an annual pace of about 80 trillion yen," said the BOJ.
The BOJ also mentioned that the QQE has been "exerting its intended effects" and they would certainly continue it in order to achieve the price stability target around 2%.
The market interpreted it as a sign of growth and the as a result the Japanese Yen appreciated against other major currencies in the binary options market.
Under the circumstances, is recommended that traders place a PUT order for the AUD/JPY with their no1 binary options brokers at the current market price, as it would remain bearish as long as the price is trading below the 92.50 level.
Recommended Brokers
[bonustable_fixed site1='219′ site2='333′ site3='120′ site4='189′ ] Latest posts by Asif Imtiaz
(see all)
Tagged with: AUD/JPY • Free Signal