The AUD/USD has been on a long-term downtrend since early July 2014. At the end of first quarter of 2015, the pair started to retrace and price broke above the downtrend line.
On May 14, the AUD/USD price was rejected around the resistance zone near the 0.8150 area. Subsequently, the pair formed a bearish pin bar. As the price broke the low of the pin bar on May 15, the AUD/USD resumed the downtrend, which lasted for last few months.
Earlier this week, binary options investors were forecasting that the Australian unemployment rate for June would be 6.1%, a bit higher compared to May's 6.0%.
Today, at GMT 1:30 a.m., the Australian Bureau of Statistics release the actual figure, which came out at the previous level, 6.0%, amid a strong employment change figure of 7,300. As the labor market conditions appeared much better compared to what the binary options traders were expecting, the fundamental outlook for the AUD/USD is currently very bullish.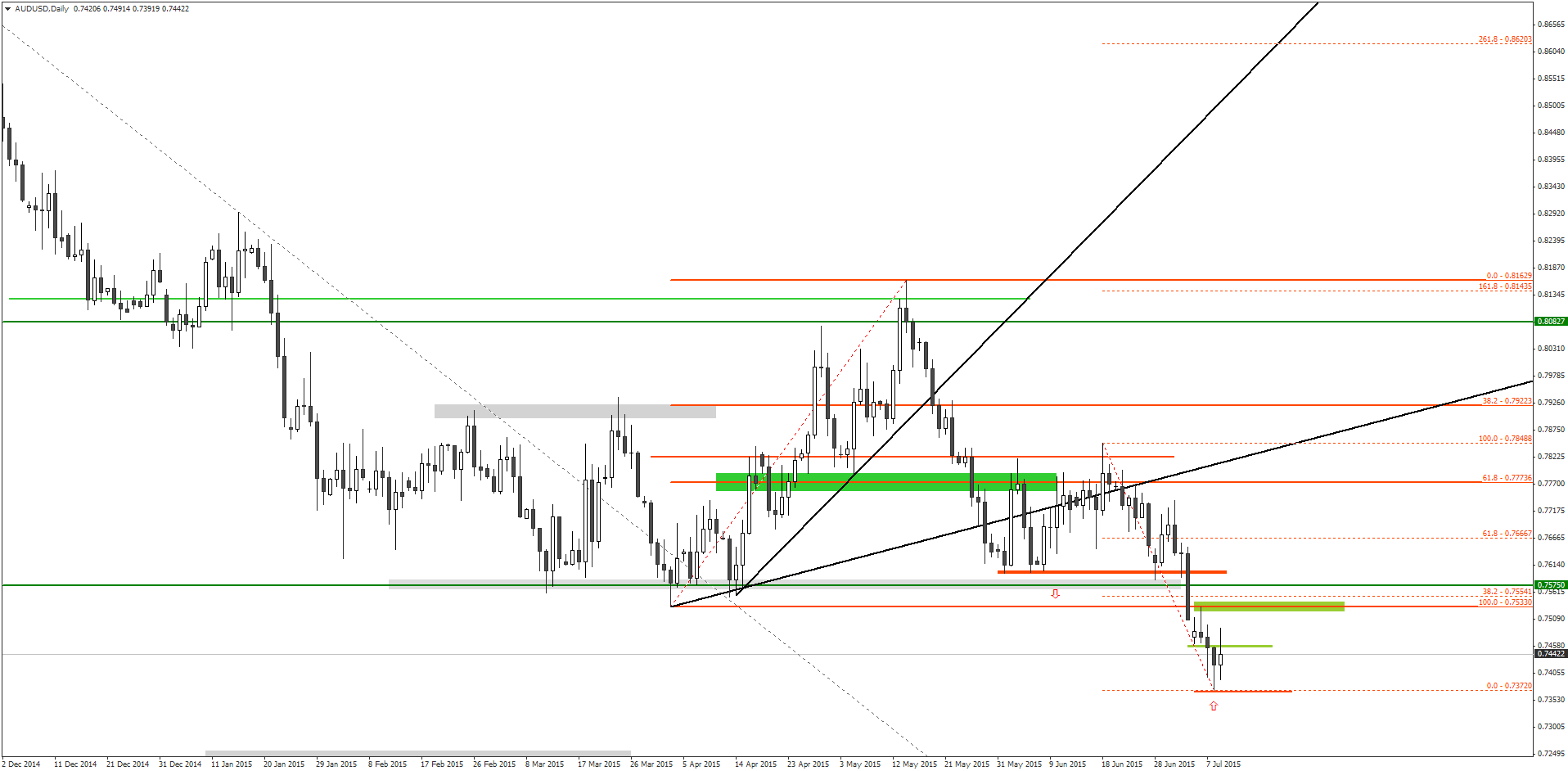 Yesterday, the AUD/USD's daily candlestick close was above 0.7398, the low on Tuesday. Hence, it was a bullish pin bar and as today's price has penetrated above Wednesday's high, 0.7456, it signals a further bullish move in the coming few days.
In that scenario, if the AUD/USD would likely find the next resistance around the 0.7533 level.
Hence, it is recommended that traders place a CALL order for the AUD/USD at current market price with their no1 binary options brokers, as the outlook for this pair would remain bullish as long as price is trading above the 0.7360 level.
Recommended Brokers
[bonustable_fixed site1='219′ site2='333′ site3='120′ site4='189′ ] Latest posts by Asif Imtiaz
(see all)
Tagged with: AUD/USD • Free Signal