The GBP/AUD has been trending upwards since the formation of a pin bar on May 7. Over the last two months, the pair has climbed more than 1,500 pips and currently trading near the 161.8% Fibonacci extension level of the upward swing between 1.8828 and 2.0028. It is important to note that yesterday's GBP/AUD daily candlestick close was above this extension level, which is at 2.0777.
This week, the Reserve Bank of Australia (RBA) and the Bank of England (BOE) are about to release their overnight rate for their respective economies for the next period. However, binary options traders are expecting that both central banks would keep their overnight rate at the current level for the time being.
However, the unemployment situation in Australia seems to have deteriorated over the last month as the forecast for the unemployment rate is set at 6.1% for June compared to 6.0% in May. Moreover, the Australian employment change figure is expected to come at -2,100 in the last month in June compared to a positive 42,000 in May, indicating further concerns regarding the Australian labor market.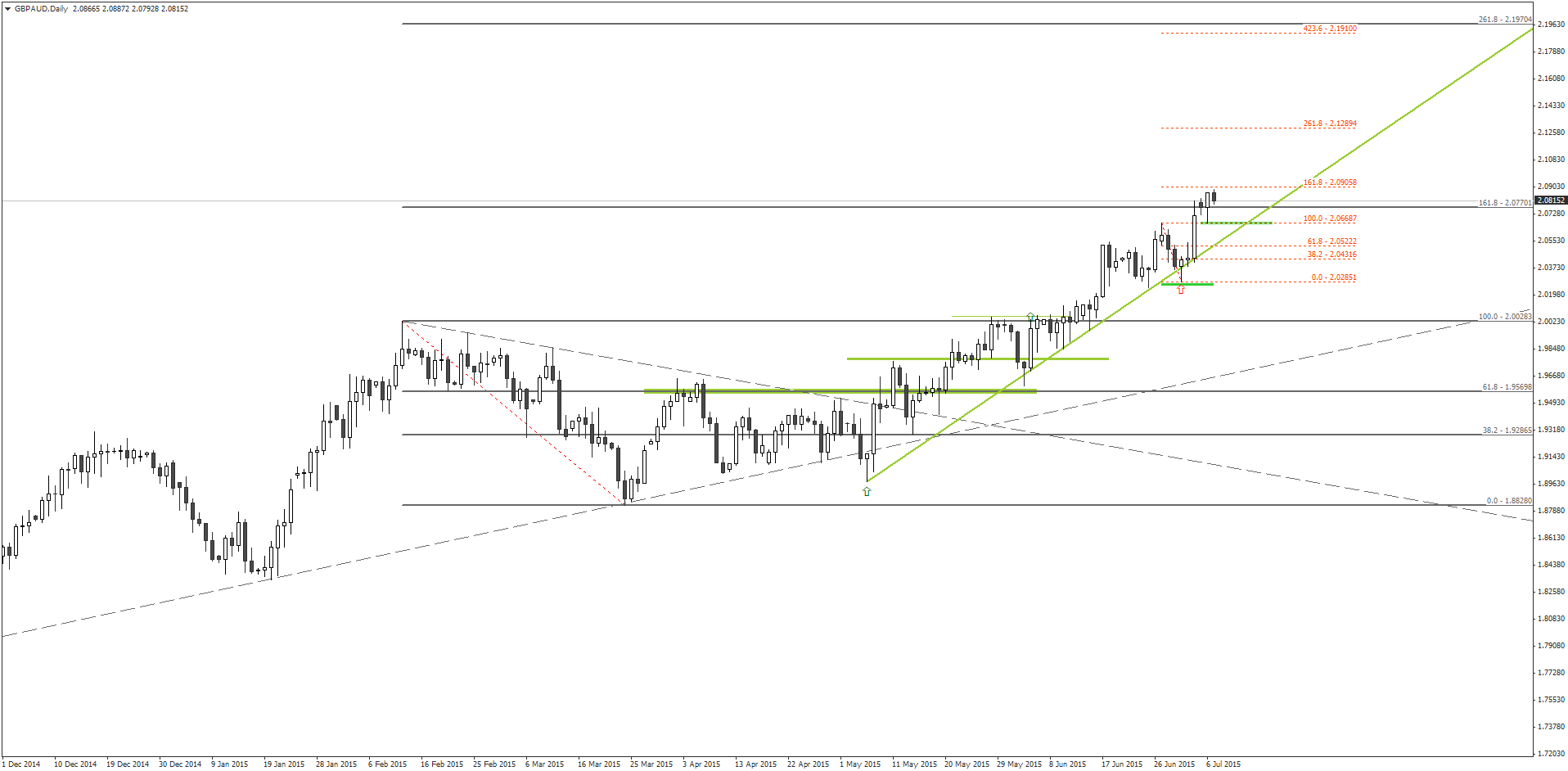 If the actual figure from Australia comes out much worse than the forecast, the GBP/AUD would likely to move further up. In that scenario, it is recommended that traders place a CALL order for the GBP/AUD at current market price with their binary options brokers, as the outlook for this pair would remain bullish as long as price is trading above the 2.0670 level.
Recommended Brokers
[bonustable_fixed site1='219′ site2='333′ site3='120′ site4='189′ ] Latest posts by Asif Imtiaz
(see all)
Tagged with: Free Signal • GBP/AUD