Although the GBP/CAD has remained in a strong uptrend since April 17, it formed a bearish pin bar on July 17 and appeared to start a retracement. However, the bearish momentum died down soon after the GBP/CAD price penetrated below the low of the pin bar, after falling only around 80 pips on July 21.
The next day, the GBP/CAD climbed around 270 pips, and reached near the resistance around 2.0390.
Since July 22, the GBP/CAD price has remained range bound and traded within 2.0130 and 2.0390.
This week, there are two important fundamental data releases are scheduled which concern the GBP/CAD valuation in the binary options market. The first one is the preliminary GDP figure from the UK's Office for National Statistics, which is expected to grow around 0.7% over the past quarter. The second one is the month-over-month GDP of from Statistics Canada, which is scheduled to be released on Friday and expected to come out at 0.0% compared to last month's -0.1 decline.
The forecast of the UK's preliminary GDP figure suggests that its economy is performing much better compared to Canada, and this is the primary reason behind the bullish momentum in the GBP/CAD price.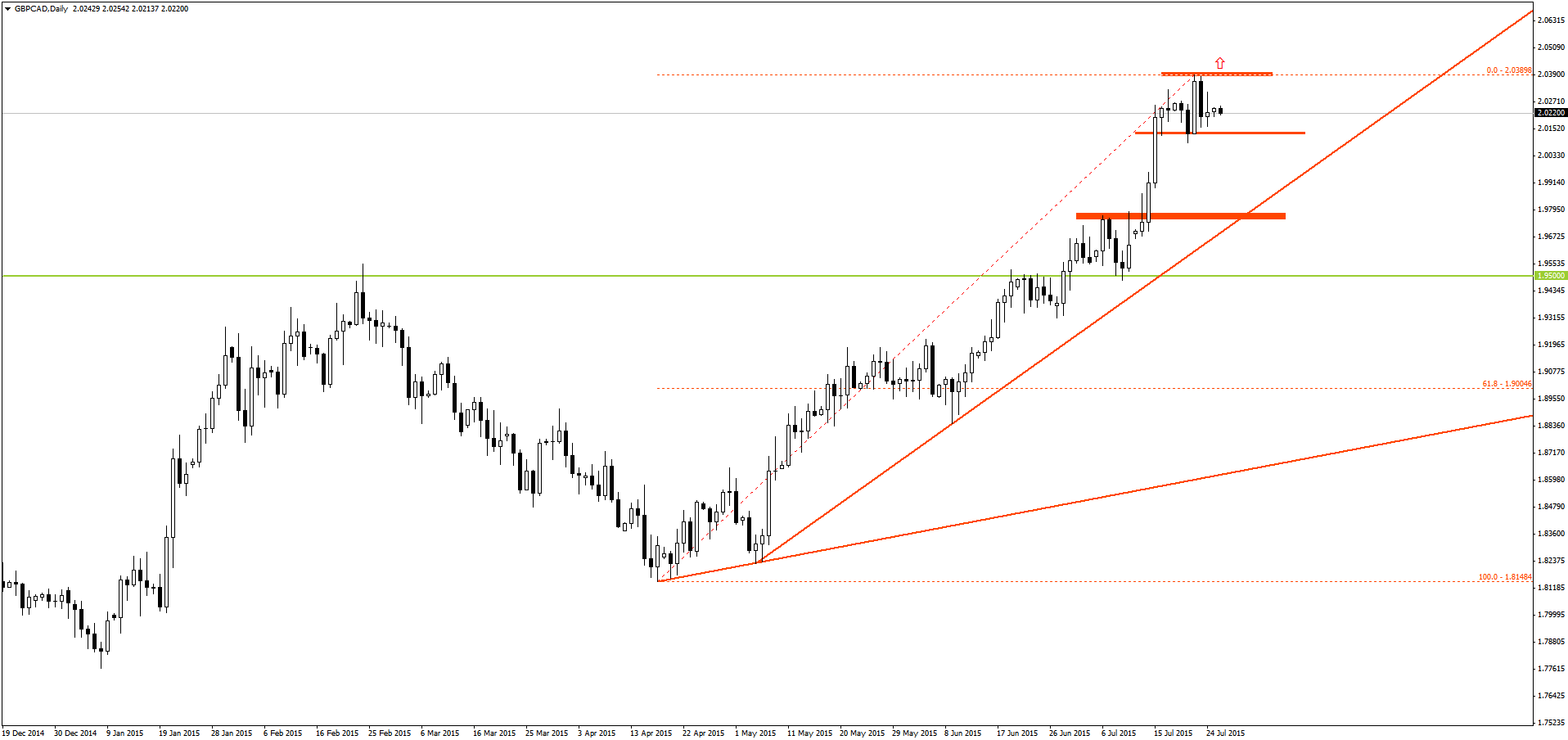 If the GBP/CAD price moves further up and penetrates above the 2.0390 level, it would certainly confirm additional bullish movement this week.
Under the circumstances, it is recommended that traders may consider placing a CALL order for the GBP/CAD with their binary options brokers once the price penetrates above the 2.0390 level.
Recommended Binary Options Brokers
Broker
Max.Bonus
Min.Deposit
Rating
Good Points
Max.Payout
USA
Regulation
Bonus Deposit
$10
5.0
100% Deposit Bonus
$10 Min.Deposit
Free Demo Acc.
Max 95% Payout
90%
Not
CySEC ( EU )

VISIT BINOMO


Binomo Review
Free $1000 Demo Account
$10
5.0
Top Regulated Broker
$10 Min.Deposit
Free Demo Acc.
#1 Crypto app
90%
Not
CySEC ( EU )

VISIT IQOPTION


IQOption Review Latest posts by Asif Imtiaz
(see all)
Tagged with: Free Signal • GBP/CAD