Since forming a large bullish outside bar (BUOB) on June 7, the GBP/CHF has moved upwards. It also formed an upward sloping trend line in the process. On July 8, the GBP/CHF price came close to this trend line, but soon resumed the uptrend.
Currently, the GBP/CHF is trading near the 100% retracement level of the last downward swing towards the uptrend line.
There were two important data releases scheduled this week. On Tuesday, the Swiss Producer Price Index (PPI) declined by 0.1% against a forecast of 0.2% increase. The unexpected decline in the PPI has turned the fundamental outlook for the GBP/CHF bullish this week. On Thursday, the Swiss year-over-year retail sales data will be released and the forecast is currently set at a 1.9% increase against last month's 1.6% increase.
If the retail sales value does not increase as much as the binary options investors are expecting, it would likely create additional bullish momentum in the market.
By contrast, the UK's inflation situation turned dovish as the year-over-year CPI for June came out at 0.0% against a forecast of 0.1%. This decline would be closely noticed by the Bank of England as it could lead to deflation in the next month. The BOE has kept is key interest rate at 0.50% for the last several months and the lack of inflation in the economy may prompt them to cut the key interest rate in the next meeting.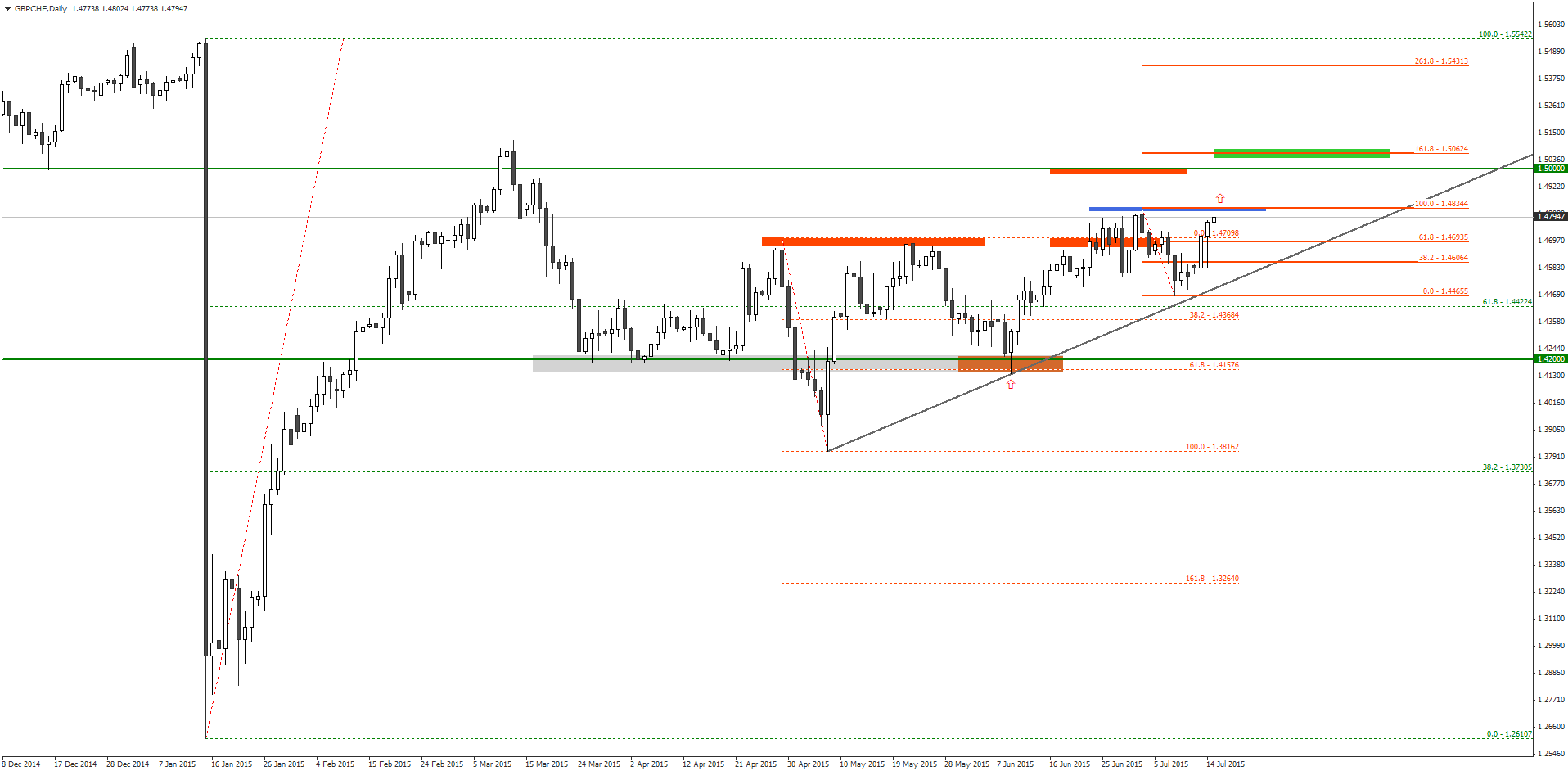 From a technical perspective, if the GBP/CHF bulls push the price above 1.4835, it would indicate additional bullishness. In that scenario, it is recommended that traders place a CALL order for the GBP/CHF with their binary options brokers once the price closes above the 1.4835 level.
Recommended Brokers
[bonustable_fixed site1='219′ site2='333′ site3='120′ site4='189′ ] Latest posts by Asif Imtiaz
(see all)
Tagged with: Free Signal • GBP/CHF