Since the formation of a bullish pin bar on April 13, the GBP/USD has been trending upwards. On May 22, the GBP/USD price penetrated and closed below the sharp uptrend line, and the price retraced towards the 1.5175 level by June 1.
As the UK's economy was on the path to grow over June, binary options traders pushed the GBP/USD price towards a new yearly high at 1.5929 by June 18.
However, over the past two weeks, the GBP/USD price has once again declined. The fall accelerated earlier this week, on Tuesday, when the UK's Office for National Statistics said the month-over-month manufacturing production fell by 0.6% against a forecast of 0.1% growth in May.
Regardless, yesterday, the Bank of England decided to leave the overnight interest rate at 0.50%.
By contrast, the US economy was doing well over the last two weeks. Nevertheless, the weekly unemployment claims figure came out much higher this week, at 297,000 against a forecast of only 274,000. This is creating some bullish momentum in the market.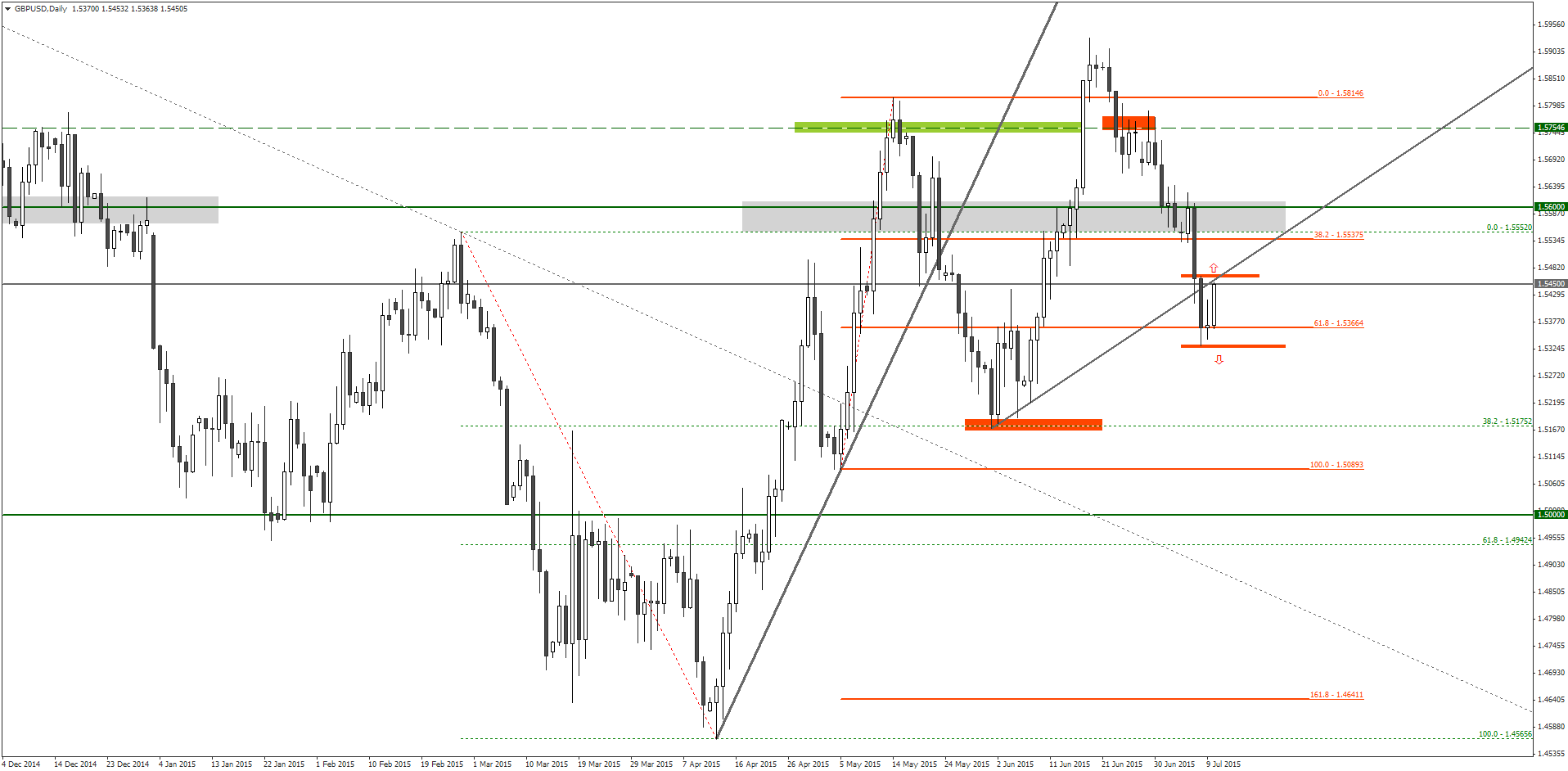 For the last two days, the GBP/USD price has remained range bound between 1.5330 and 1.5461, which is the lowest and highest price of the July 8 daily candlestick. It makes the July 8 daily bar an Inside Bar (IB).
As the current trend is down, we expect the GBP/USD price to go further down. However, if the US jobs data impact comes more evident and the price breaks above this inside bar range, it may trigger a change in the current downturn.
Hence, it is recommended that traders place a CALL order once the price closes above 1.5461 or a PUT order once the price closes below 1.5330 for the GBP/USD with their binary options brokers, as the outlook for this pair would change depending on which way the Inside Bar breaks.
Recommended Brokers
[bonustable_fixed site1='219′ site2='333′ site3='120′ site4='189′ ] Latest posts by Asif Imtiaz
(see all)
Tagged with: Free Signal • GBP/USD