The Bladerunner Forex trading strategy has been around for a while. Although it works great in trading Forex where profit is based on the number of  pips, trading binary options with this strategy is a bit difficult. Because binary options traders make profits based on both when and where the price would be in the future, but in Forex trading, all they need to predict where or which way the price will move.
Hence, for the readers of No1BinaryOptions.com, we have modified the Bladerunner Strategy to make it a viable for trading binary options.
Setting Up the Chart for the Bladerunner Strategy for Binary Options Trading
The Bladerunner is one of the most straightforward strategy that you will ever find. It only uses a single exponential moving average with period 20. Besides the 20 period EMA, we will also draw major support and resistance areas on the chart improve our entries. However, it is not required that you have to be an expert in drawing S/R zones.
So, go ahead and add the 20 period EMA on your chart and roughly identify the major support and resistance zones on the chart.
Your chart should look similar to the following sample chart: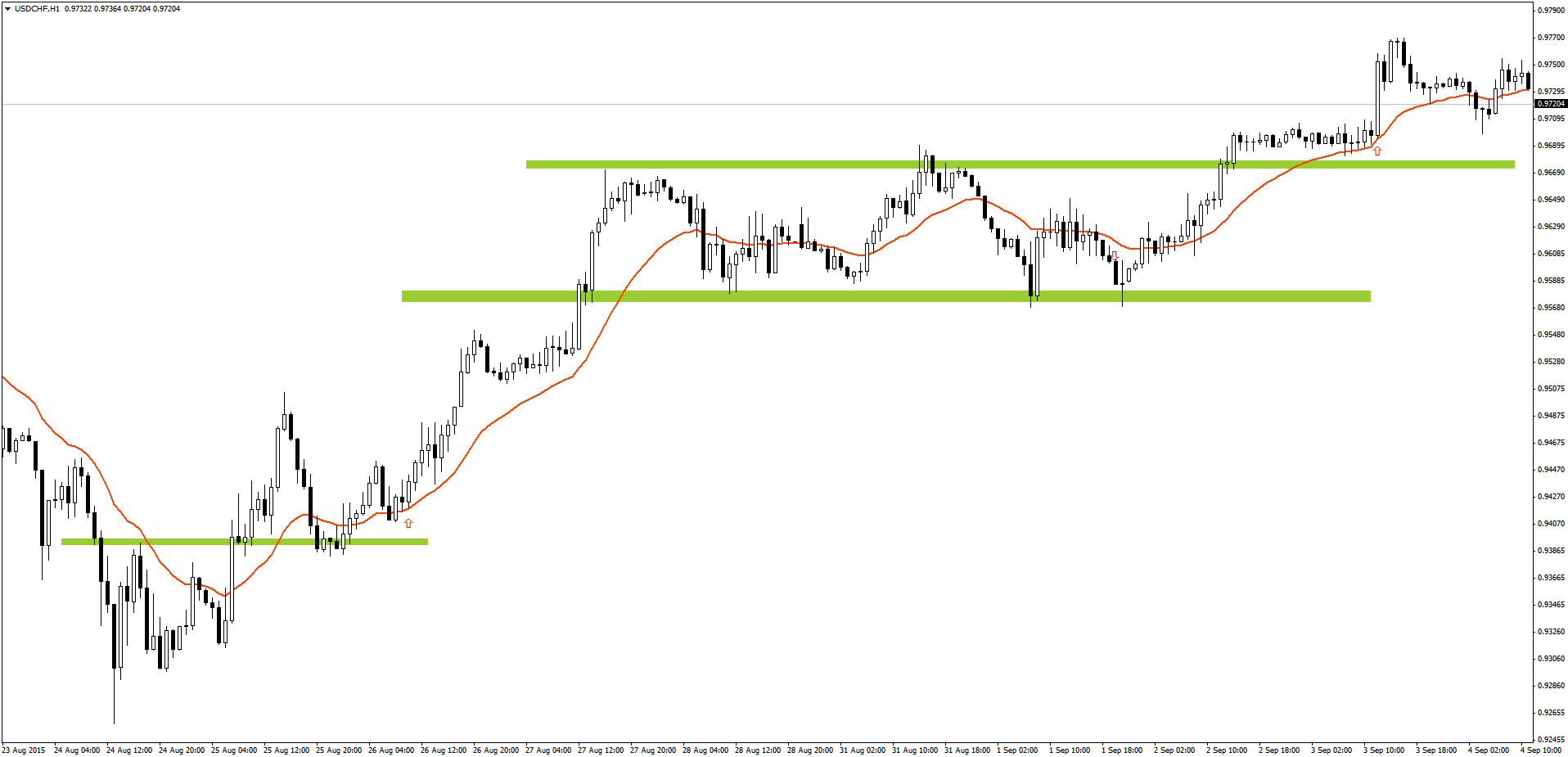 How to Trade the Bladerunner Strategy for Binary Options Trading
Once you have prepared the chart, wait for the price to break out of a consolidation zone. After the price breaks out, wait for it to come back to the 20 period EMA.
Once the price test the EMA and gets rejected by the support or resistance around the EMA, if the subsequent bar resumes the trend, we are in business!
The second bar penetrating the high (in an uptrend) or low (in a downtrend) of the bar that touched the EMA is called a confirmation bar.  It is not necessary that the price forms a candlestick pattern, formation of a confirmation bar is sufficient to trade the binary options market with the Bladerunner Strategy.
Now, as conservative binary options traders, our CALL order would be above the high of the confirmation bar during an uptrend. By contrast, during a downtrend, we will place the PUT order below the low of the confirmation bar.
Conclusion
Most trading portals only show examples of winning. But, in the first example trade, the call order expired below the strike price. This is just to show you that even with perfect setup; it's not a get rich quick strategy.
However, on the next three trades, the Bladerunner Strategy worked and you would have made decent profits.
Any seasoned binary options trader knows that money management plays a critical role in long-term success in this business. Hence, always risk only a fraction of your account balance on each trade and over time, the Bladerunner Strategy for binary options would turn out to be consistently profitable. Latest posts by Asif Imtiaz
(see all)
Tagged with: Binary Options Strategy • Bladerunner