The USD/CHF broke above the downtrend line on May 25. However, a lack of strong bullish momentum kept the price range bound within a price range around 0.9150 and 0.9540 for last few months. During this time period, the 0.9500 level and the 0.9340 level played the role of  crucial pivot zones.
While there are a handful of US fundamental data releases scheduled this week, there were only two important data from Switzerland were scheduled – the month-over-month consumer price index and foreign currency reserve. Both Swiss indicators came out as expected.
In contrast, the US ISM non-manufacturing PMI reading came out much lower than what the binary options traders were expecting, 56.0 against a forecast of 56.5.
Hence, the fundamental outlook for the USD/CHF is bearish for the time being.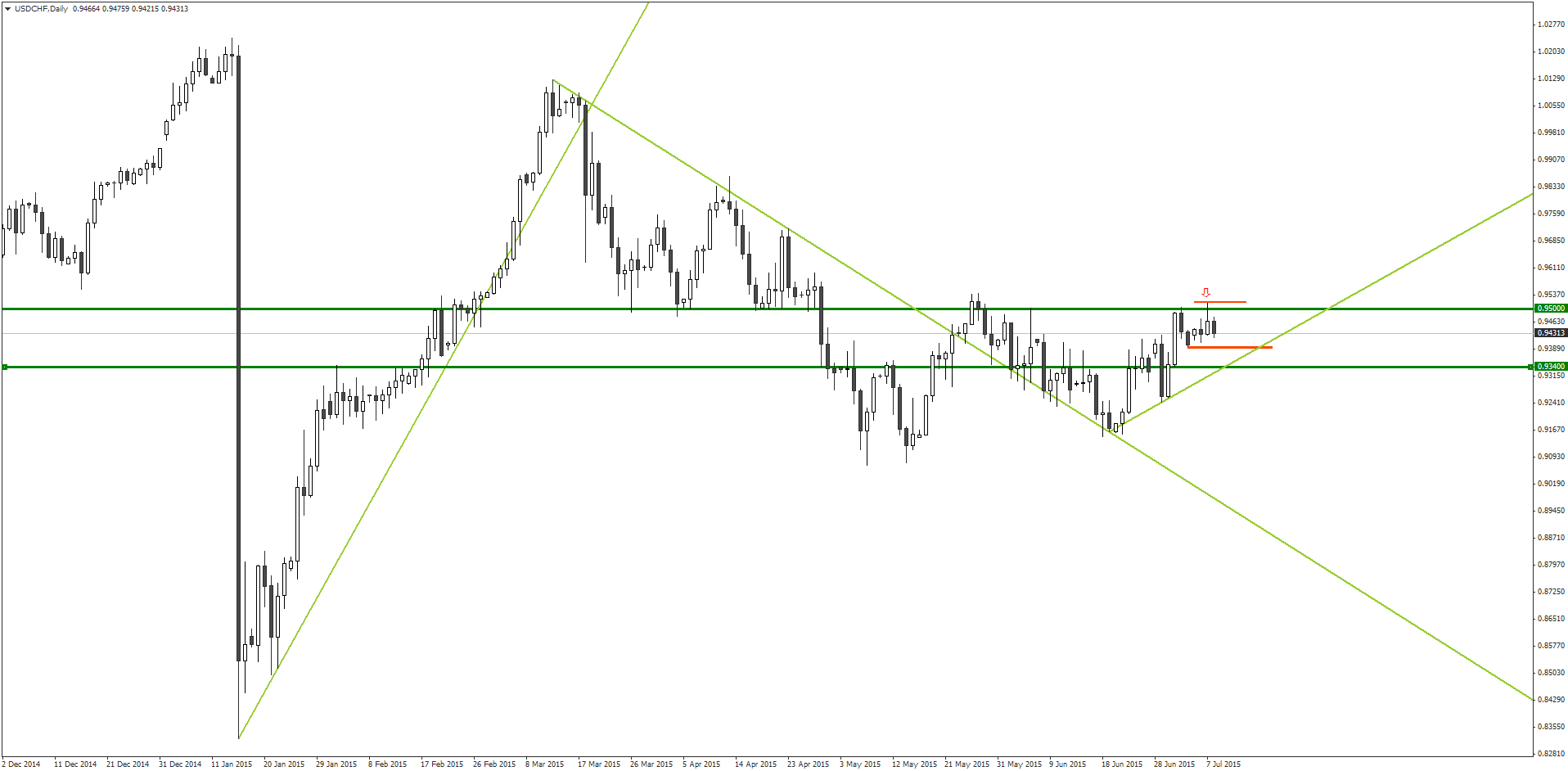 Yesterday, the USD/CHF price once again tested the resistance around the 0.9500 level, however, failed to make a close above this key price level. Bears soon took control of the market and pushed the price lower, technically forming a bearish pin bar.
Earlier this morning, the USD/CHF price penetrated below yesterday's low, at 0.9427, which signaled additional bearishness in the coming days this week.
If the USD/CHF price moves further south this week, it would  find next support around last week's low at 0.9396. A penetration of this level would prompt the bears to push the price further down towards the 0.9340 level, where the last intermediate uptrend line intersects with this pivot level.
Under the circumstances, it is recommended that traders place a PUT order for the USD/CHF at current market price with their binary options brokers as the outlook for this pair would remain bearish as long as price is trading below the 0.9516 level.
Recommended Brokers
[bonustable_fixed site1='219′ site2='333′ site3='120′ site4='189′ ] Latest posts by Asif Imtiaz
(see all)
Tagged with: Free Signal • USD/CHF